Home
Chaise Standard - Natural oak - deep black powder-coated (smooth)
Vitra
Chaise Standard - Natural oak - deep black powder-coated (smooth)
designed by

Jean Prouvé
Vitra
Accueil
La chaise Standard conçue par Jean Prouvé est un véritable classique du design. Les pieds avant de la chaise, moins sollicités, sont en tube d'acier, tandis que les pieds arrière forment un volume creux qui transfère la tension du poids du corps vers le sol. Chez Designcollectors, vous trouverez la chaise Standard en différentes ravissantes couleurs, pour une harmonie parfaite avec votre intérieur.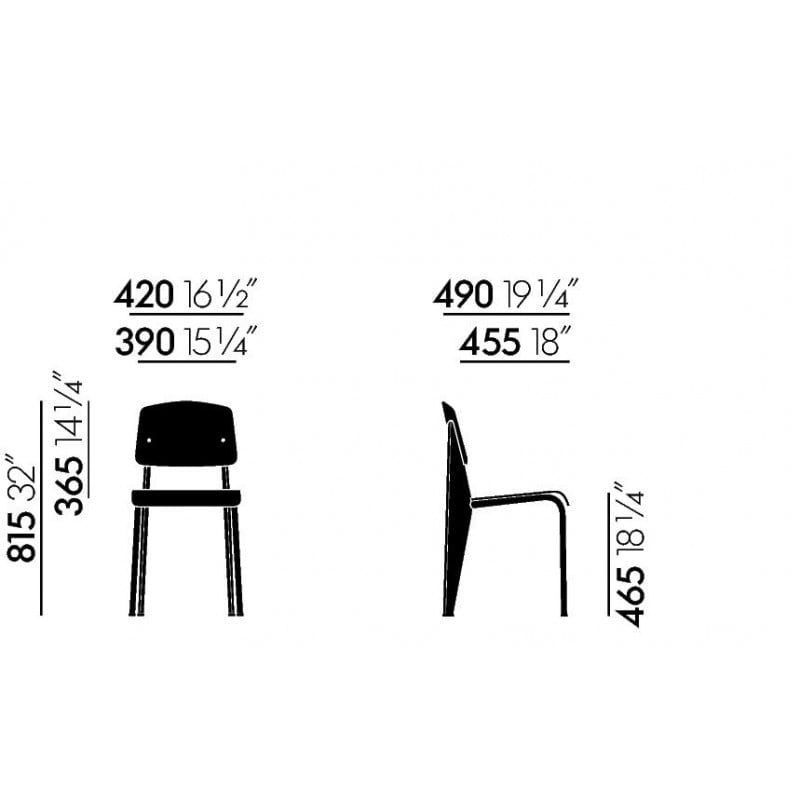 Currently

Chaise Standard - Natural oak - deep black powder-coated (smooth)

In Stock

For other configurations or specific requests about this product:

Did you know that it's possible to order any product from the brands
we represent though it's not currently available in our online store?