Home
Fiberglass
Eames Fiberglass Chairs: DSX Chaise - Eames parchment - Chromed
Vitra
Eames Fiberglass Chairs: DSX Chaise - Eames parchment - Chromed
designed by

Charles & Ray Eames
Vitra
Fiberglass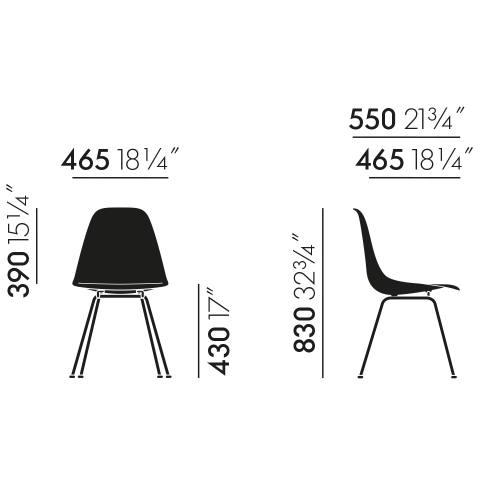 En 1948, Charles et Ray Eames ont participé à l'« International Competition for Low-Cost Furniture Design », organisé par le New York Museum of Modern Art, en présentant une chaise dont la coque d'assise était moulée pour épouser les contours du corps humain ainsi qu'un concept pour une gamme de piétements. Leur création a remporté le deuxième prix. Toutefois, la coque d'assise en métal s'est avérée trop complexe et coûteuse pour permettre une production de masse fructueuse. En quête de matériaux alternatifs, le couple a finalement découvert la fibre de verre, un matériau beau et agréable.
Avec son piétement à quatre pieds en acier tubulaire, la Fiberglass Chair DSX (Dining Height Side Chair X-Base) est la version la plus discrète de la chaise classique de Charles et Ray Eames. Disponible en 9 des couleurs originales.
Currently

Eames Fiberglass Chairs: DSX Chaise - Eames parchment - Chromed

In Stock

For other configurations or specific requests about this product:

Did you know that it's possible to order any product from the brands
we represent though it's not currently available in our online store?