Vitra
La Chaise
designed by

Charles & Ray Eames
Vitra
Accueil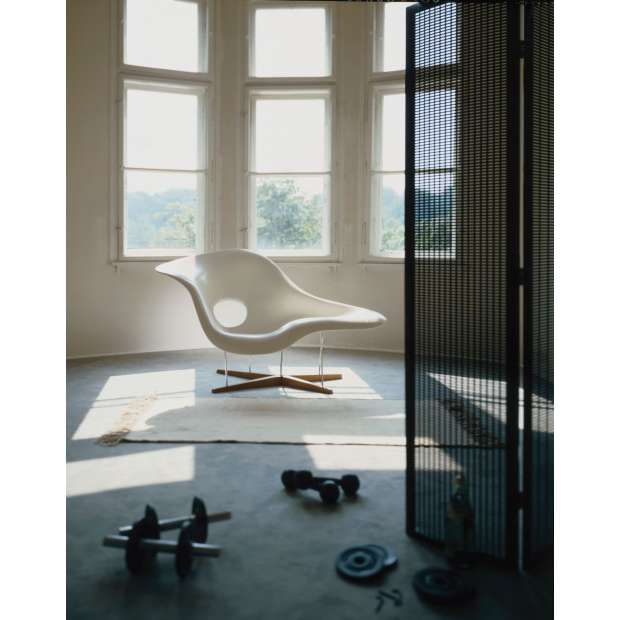 Charles et Ray Eames ont conçu La Chaise en 1948 pour un concours au Museum of Modern Art à New York. Elle s'inspire de la sculpture « Floating Figure » de Gaston Lachaise. C'est l'incroyable élégance de cette sculpture affirmée qui permet un grand nombre de position d'assise et de détente, qui la rend tellement attrayante. Elle s'est imposée depuis longtemps comme une icône du design organique.
Currently

La Chaise

In Stock

For other configurations or specific requests about this product:

Did you know that it's possible to order any product from the brands
we represent though it's not currently available in our online store?