Home
Eames desk unit (EDU) Bureau
Vitra
Eames desk unit (EDU) Bureau
designed by

Charles & Ray Eames
Vitra
Accueil
-10%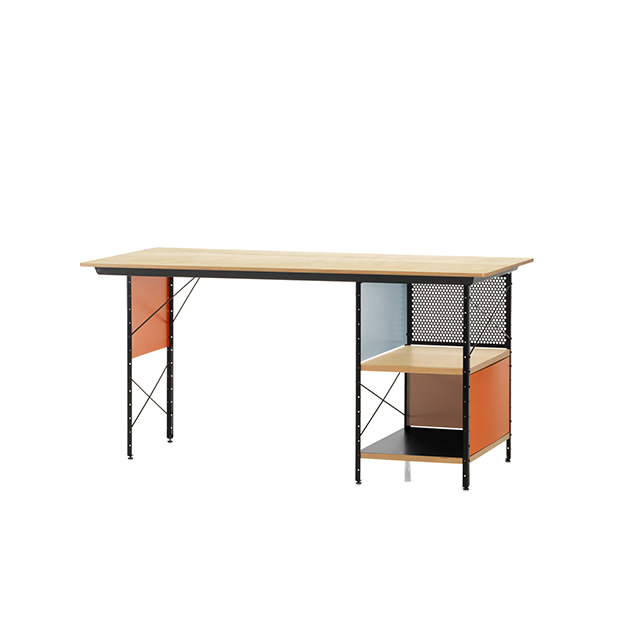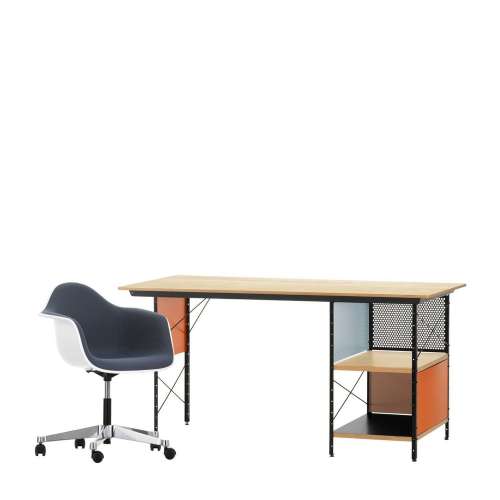 1655.0017
1 367,77 € H TVA*
Étudier et travailler deviennent un véritable plaisir avec l'Eames Desk Unit. Cette unité fait partie d'un système d'étagères autonomes et multifonctionnelles, conçu en 1949 par Charles et Ray Eames.
Les Eames Storage Units en font également partie. Grâce à la combinaison de placage en érable, d'écrans laqués et d'éléments métalliques, ce bureau est un accroche-regard intemporel.
Currently

Eames desk unit (EDU) Bureau

In Stock

For other configurations or specific requests about this product:

Did you know that it's possible to order any product from the brands
we represent though it's not currently available in our online store?