Thonet
S35 N All Seasons Chaise, Noir, Noir
designed by

Marcel Breuer
Thonet
Chaises de Jardin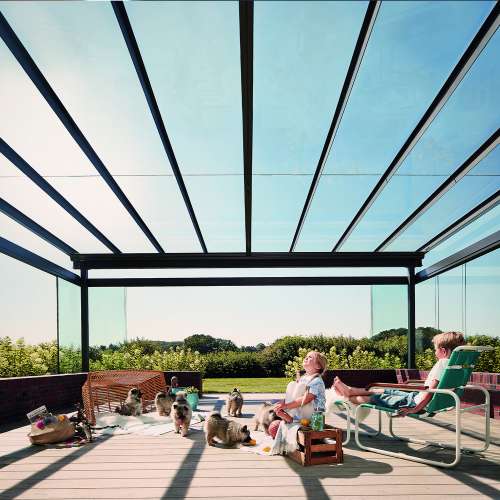 2474.45
2 045,00 € H TVA*
Envie de vous détendre dans le jardin ? Depuis que la chaise S 35 N de Marcel Breuer s'est vue dotée d'une version « All seasons », elle résiste aux intempéries. Faites preuve de créativité en combinant structure et revêtement dans des couleurs contemporaines.
La chaise S35 N de Marcel Breuer fait partie de la collection All Seasons de Thonet : votre chaise classique favorite en acier tubulaire pour une utilisation extérieure, avec le revêtement coloré ThonetProtect pour les structures, lequel résiste autant aux UV que le treillis des assises et des dossiers. Encore mieux : les griffes susceptibles d'endommager la surface colorée n'affectent pas l'effet protecteur du revêtement.
Designcollectors propose la collection All Seasons de Thonet en 7 couleurs pour les structures – un spectre conforme à la théorie de la couleur du Bauhaus et à la roue des couleurs de Johannes Itten. En outre, les 12 couleurs disponibles pour le treillis permettent une multitude de variations. 
Également disponibles : coussins et revêtements pour le mobilier d'assise en couleurs assorties.
Autres classiques de la collection All Seasons de Thonet : hocker S35 NH (Marcel Breuer), table de jardin S 40 / S 1040, modèles cantilever classiques S 33 et S 34 (Mart Stam), S 533 (Ludwig Mies van der Rohe), tables d'appoint B 9 (Marcel Breuer) et B 97 (Thonet Design Team). 
Currently

S35 N All Seasons Chaise, Noir, Noir

In Stock

For other configurations or specific requests about this product:

Did you know that it's possible to order any product from the brands
we represent though it's not currently available in our online store?