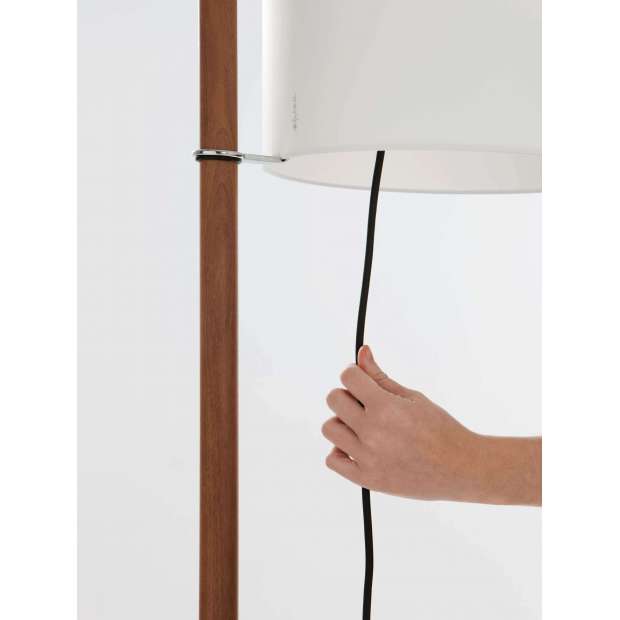 Le lampadaire TMM est l'une des pièces les plus acclamées de Miguel Milá, maître pionnier du design industriel en Espagne. Une base en forme de croix supporte un fût carré en bois qui devient un cercle au milieu. L'abat-jour peut être déplacé vers le haut ou vers le bas, maintenu à la hauteur souhaitée par une simple bague en caoutchouc. Le lampadaire TMM de Milá est une véritable leçon d'intelligence et de bon goût nécessitant un minimum de composants. Disponible chez Designcollectors avec différentes structures en bois et un abat-jour réglable en hauteur en parchemin blanc ou beige. La lumière s'allume / s'éteint en tirant légèrement sur le câble.
Currently

TMM Floor Lamp, Walnut, White with upper diffuser

In Stock

For other configurations or specific requests about this product:

Did you know that it's possible to order any product from the brands
we represent though it's not currently available in our online store?