Santa & Cole
Wally Wall Lamp, Bronze finish, White opal glass lampshade
designed by

Miguel Milá
Santa & Cole
Appliques Murales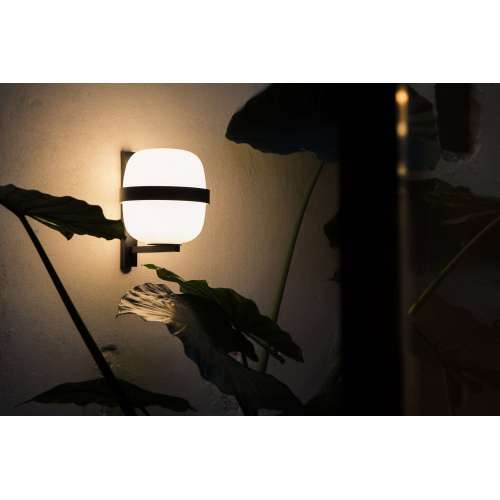 Dotée d'une touche caractéristique remarquable, l'applique Wally s'intègre parfaitement dans son environnement et procure une source de lumière douce et subtile. Cette applique emblématique a été conçue par Miguel Milá la même année que les lampes de la collection Cesta et elle partage avec ces dernières la forme du globe opale et la grâce formelle. La structure utilisée pour fixer l'élément au mur se compose d'un bras et d'une bague en métal qui tiennent en l'air et s'agrippent à l'abat-jour en verre. L'applique Wally de Milá est disponible chez Designcollectors en bronze foncé ou blanc mat, avec un abat-jour en verre opale blanc.
Currently

Wally Wall Lamp, Bronze finish, White opal glass lampshade

In Stock

For other configurations or specific requests about this product:

Did you know that it's possible to order any product from the brands
we represent though it's not currently available in our online store?
Wally Wall Lamp, Bronze finish, White opal glass lampshade

Articles assortis