Home
Moragas Lampadaire / Lampe de table
-10%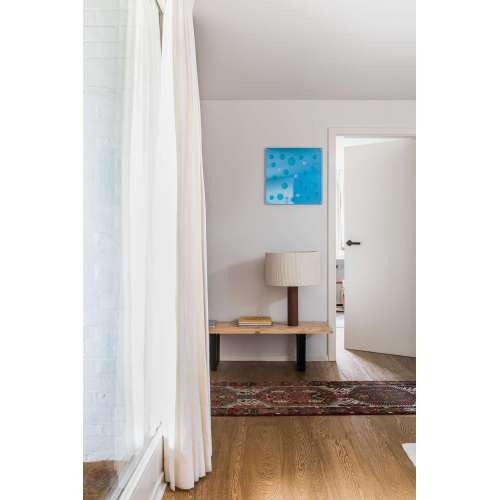 Antoni de Moragas Gallisà a conçu cette lampe pour son propre bureau professionnel. Un grand cylindre en bois massif surmonté d'une tête lumineuse dotée de trois ampoules qui fournissent une source de lumière bien répartie, le tout recouvert d'un abat-jour circulaire conséquent. Le ruban de coton blanc de cette teinte est typiquement utilisé pour la reliure et a un fil de soie qui s'étend le long du bord, fournissant une asymétrie qui génère une lumière chaude et des effets d'ombre contre la lumière. Le pied de la lampe de table Moragas est en bois de sapelli. Variateur inclus.
Currently

Moragas Lampadaire / Lampe de table

In Stock

For other configurations or specific requests about this product:

Did you know that it's possible to order any product from the brands
we represent though it's not currently available in our online store?
Moragas Lampadaire / Lampe de table

Articles assortis