Knoll
Womb Chair Relax Ottoman Fire Red
designed by

Eero Saarinen
Knoll
Bancs et tabourets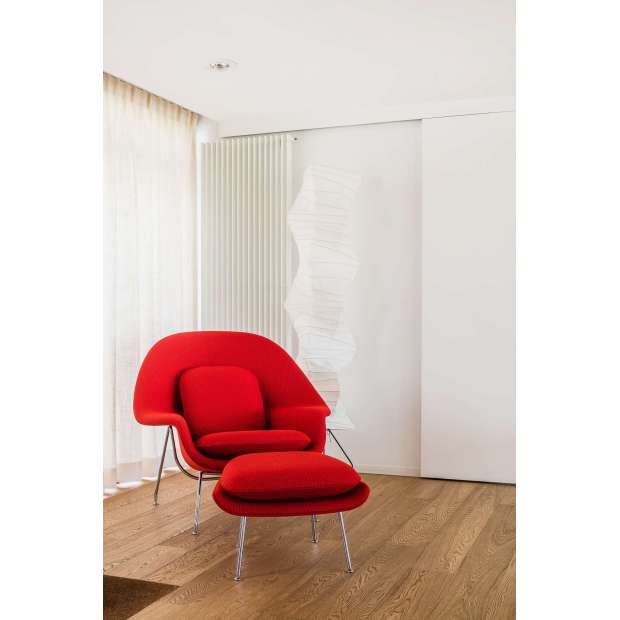 Le designer américain d'origine finlandaise Eero Saarinen, en collaboration avec l'architecte Florence Knoll, a voulu concevoir une chaise qui crée un sentiment de sécurité et de sûreté, évoquant le ventre d'une mère. La confortable Saarinen Womb Chair dotée de coussins moelleux s'enroule autour de vous et donne tout le soutien nécessaire à votre corps. Pour encore plus de confort, il existe le Saarinen Womb Ottoman assorti. Piétement en tige d'acier, finition chromée polie ou peinte. Rembourrage durable.
Currently

In Stock

For other configurations or specific requests about this product:

Did you know that it's possible to order any product from the brands
we represent though it's not currently available in our online store?
Articles assortis