Artek
REB 006 Kaari Console - linoléum noir - support mural en chêne naturel
designed by

Ronan and Erwan Bouroullec
Artek
Google Shopping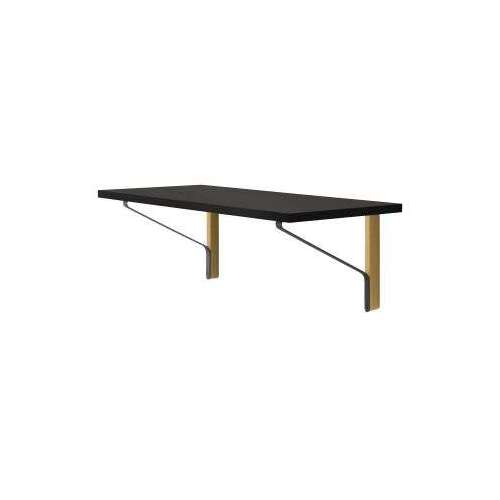 Cette console de la collection Kaari  de Ronan & Erwan Bouroullec pour Artek peut être utilisée de différentes manières. Utilisez-la, par exemple, comme bureau, table de chevet, bibliothèque ou tablette murale. La console Artek REB 006 Kaari est finie avec du linoléum, dans une couleur qui s'harmonise avec votre intérieur.
Panneau (100 x 45 cm) avec surface en linoléum (épaisseur env. 24 mm), bord ABS. Support mural en chêne naturel massif avec vernis de protection ou teinté noir avec vernis de protection, acier laminé plat thermolaqué noir
Disponible chez Designcollectors en différentes couleurs : linoléum noir, bord noir - linoléum gris clair, bord noir - linoléum rouge, bord noir - linoléum bleu, bord rouge brillant
Currently

REB 006 Kaari Console - linoléum noir - support mural en chêne naturel

In Stock

For other configurations or specific requests about this product:

Did you know that it's possible to order any product from the brands
we represent though it's not currently available in our online store?