Artek
901 Tea Trolley Chariot à thé Blanc
designed by

Alvar Aalto
Artek
Google Shopping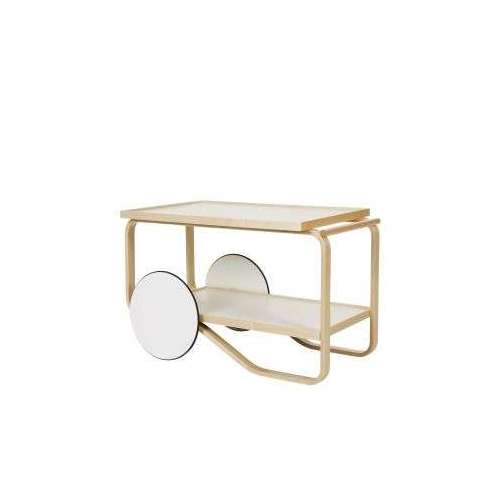 2585.77
2 137,00 € H TVA*
Le chariot à thé à larges roues, dessiné par Alvar Aalto en 1937, est un vrai classique du design d'Artek. Il est doté d'un cadre particulièrement frappant en bouleau courbé. Chez Designcollectors, vous pouvez trouver ce chariot à thé Tea trolley 901 d'Artek doté d'un vaste plateau de table et d'une étagère supplémentaire au bas, en linoléum noir ou stratifié blanc.
Vous y trouverez également le chariot à thé Tea trolley 900 avec un panier en rotin ouvert fait main et un plateau de table en carreaux de céramique noirs ou blancs.
Découvrez toutes les versions, livrables rapidement à domicile.
Currently

901 Tea Trolley Chariot à thé Blanc

In Stock

For other configurations or specific requests about this product:

Did you know that it's possible to order any product from the brands
we represent though it's not currently available in our online store?
901 Tea Trolley Chariot à thé Blanc

Articles assortis