Artek
High Chair K65 Chaise haute Laquée noir
designed by

Alvar Aalto
Artek
Google Shopping
La chaise haute Artek K65 a été conçue en 1935 par l'architecte et designer finlandais Alvar Aalto. La chaise est dotée d'un siège rond et de pieds en L brevetés que l'on retrouve dans de nombreux autres modèles d'Alvar Aalto. Le dossier bas offre un excellent soutien. La chaise haute Artek K65 est parfaite pour votre cuisine ou votre bar et, grâce à ses nombreuses versions, s'adapte parfaitement à votre intérieur.
Également disponible en bouleau verni ou une combinaison de bouleau avec un siège en stratifié blanc ou linoléum noir.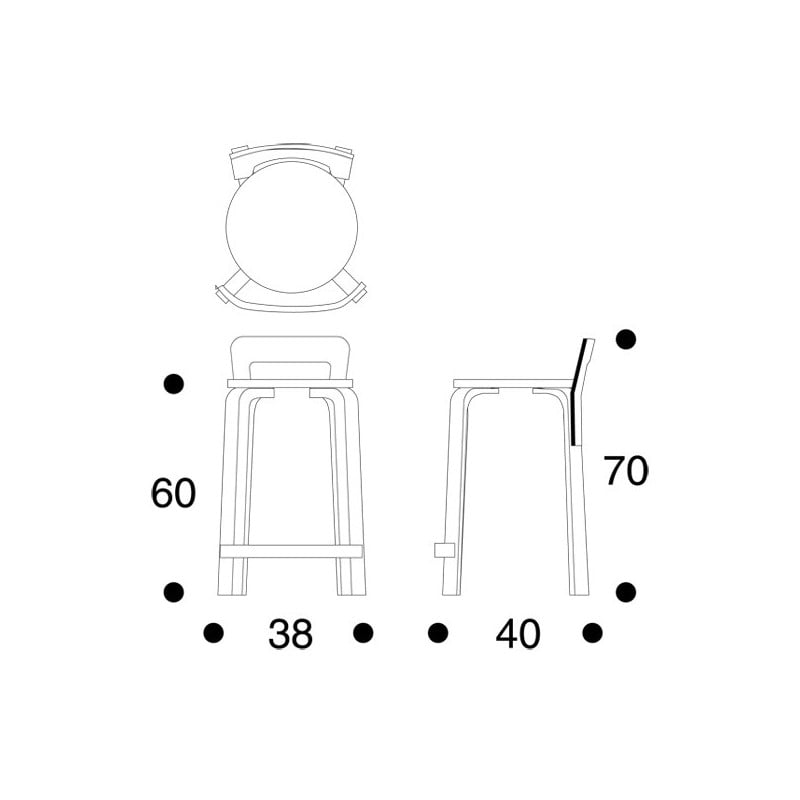 Currently

High Chair K65 Chaise haute Laquée noir

In Stock

For other configurations or specific requests about this product:

Did you know that it's possible to order any product from the brands
we represent though it's not currently available in our online store?