Home
214 Chair, black TP29
Thonet
214 Chair, black TP29
designed by

Thonet Design Team
Thonet
Home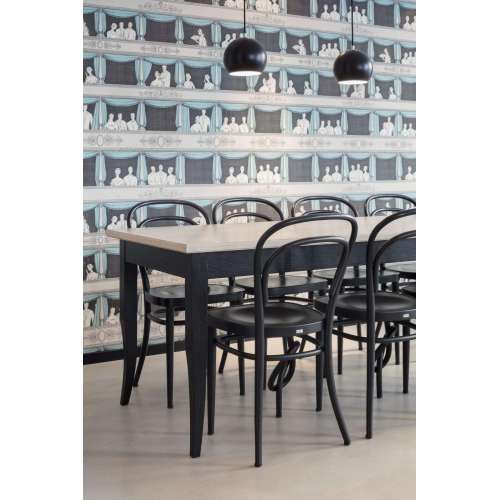 925.65
765,00 € excl.VAT*
The famous coffee house Thonet 214 Chair is an icon and considered the most successful mass produced product in the world to date: it initiated the history of modern furniture. The basis was a new technique - the bending of solid wood - that Michael Thonet developed and perfected during the 1850s and it was the first time serial furniture production was possible. Added was an ingenious distribution model: 36 disassembled chairs could be packed into a one cubic meter box, shipped throughout the world, and then assembled on site. With its clear, reduced aesthetics this classic has been placed in the most diverse environments for more than 150 years. You can choose the Thonet 214 Chair with open back or with backrest. Seat and backrest with cane work*, the seat is also available as moulded plywood. *For seats that will receive heavy use, a transparent plastic mesh is available for supporting the cane work.
Currently

214 Chair, black TP29

In Stock

For other configurations or specific requests about this product:

Did you know that it's possible to order any product from the brands
we represent though it's not currently available in our online store?
214 Chair, black TP29

Suits well with