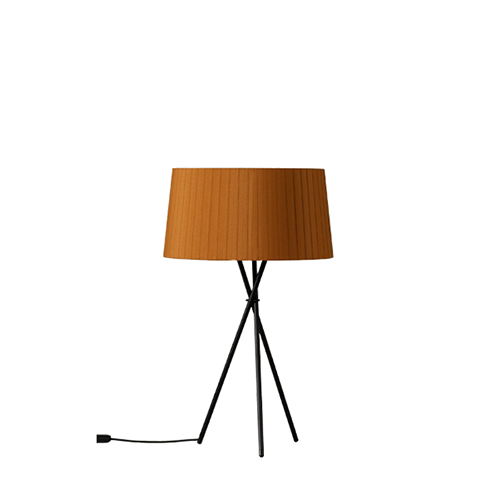 490.05
405,00 € excl.VAT*
A bundle of three black tubes, joined like a set of chopsticks, holds up a generous ribbon shade. Trípode is a series conceived to lend plain rooms a warmer touch through the use of colour, and it comprises two sizes of table lamps and a widely known floor version – the G5 – considered to be a genuine icon of contemporary design: conventional, colourful and functional.
Currently

Tripode M3 Table lamp, Mustard

In Stock

For other configurations or specific requests about this product:

Did you know that it's possible to order any product from the brands
we represent though it's not currently available in our online store?
Tripode M3 Table lamp, Mustard

Suits well with