Home
CH23 Dining chair, Oiled walnut, natural cord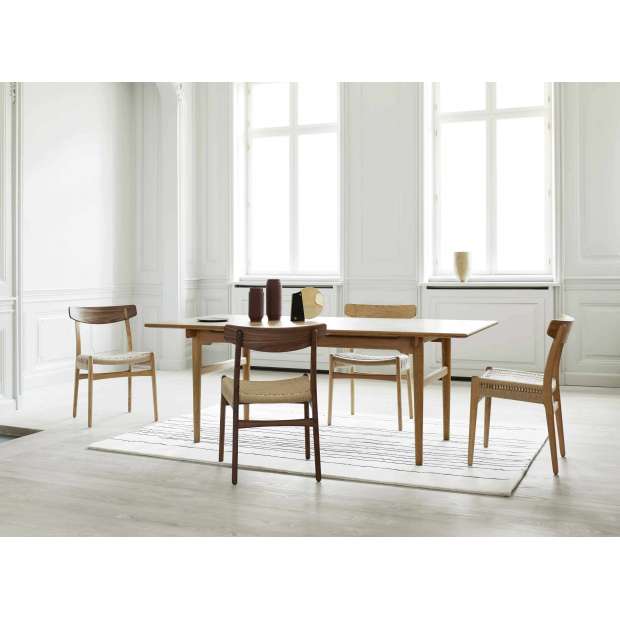 1356.41
1 121,00 € excl.VAT*
The CH23 dining chair is one of the iconic chairs designed by the 'master of the chair' Hans Wegner. The unique chair features an artistic expression and ergonomic form in natural materials. Although the CH23 dining chair may appear uncomplicated at first glance, it incorporates many sophisticated details. Such as the elegant cruciform cover caps in the backrest, a unique hand-woven seat and arched rear legs that ensure optimal stability.
This item is available in different versions, also items that are not on our website. Contact us for more information and a quote.
Currently

CH23 Dining chair, Oiled walnut, natural cord

In Stock

For other configurations or specific requests about this product:

Did you know that it's possible to order any product from the brands
we represent though it's not currently available in our online store?