Artek
Atelier Chair Lacquered Beech
designed by

TAF Studio
Artek
Chairs
-10%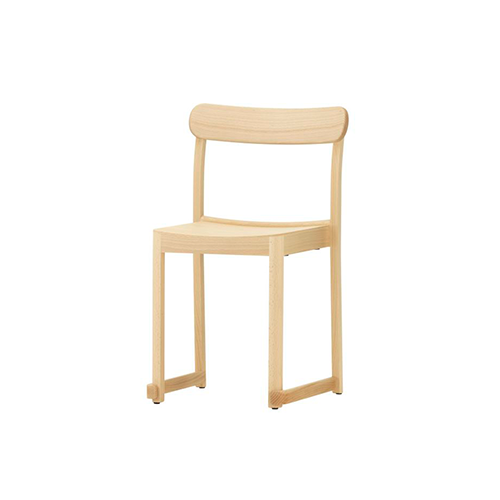 A universal wooden chair, Atelier Chair was designed for the new restaurant of the Nationalmuseum in Stockholm, which evokes an artist's atelier. Commissioned by the museum to foster contemporary Nordic design, Atelier Chair is compact, lightweight and stackable. Its slender proportions and geometric lines create an arresting aesthetic. The simple chair possesses elegant details, such as the connecting bars which 'hug' the front legs. The comfortable and versatile chair is equally suitable at home, at a desk, a dining table, a meeting room, a restaurant or in an auditorium. Atelier Chair is designed by Stockholm-based studio TAF Studio.
Currently

Atelier Chair Lacquered Beech

In Stock

For other configurations or specific requests about this product:

Did you know that it's possible to order any product from the brands
we represent though it's not currently available in our online store?