Artek
Trienna Coffee Table Black
designed by

Ilmari Tapiovaara
Artek
Google Shopping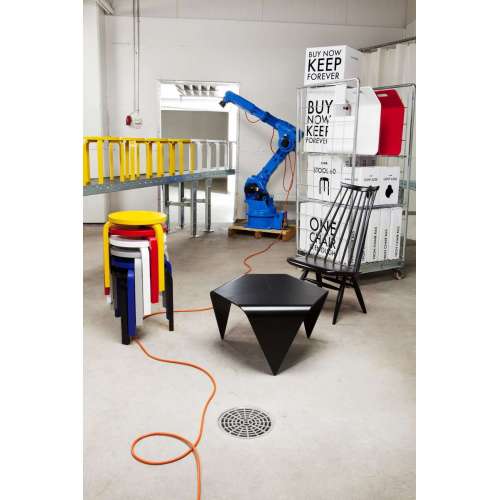 1173.7
970,00 € excl.VAT*
The Trienna coffee table was designed by Ilmari Tapiovaara in 1954. Tapiovaara was a great admirer of Alvar Aalto's work and was always in search of new possibilities to improve everyday objects.
Trienna is a sculptural and lightweight table in form pressed birch plywood with a veneer surface. Although launched in 1954, serial production was set up only as from 2007. In 2008 the Trienna coffee table was awarded as the "best reissue table" by Wallpaper Magazine.
Available in birch, stained black, lacquered white, oak and walnut.
Trienna Coffee Table Black

Suits well with