Artek
90B Children's Table, Black linoleum, H:60cm
designed by

Alvar Aalto
Artek
Google Shopping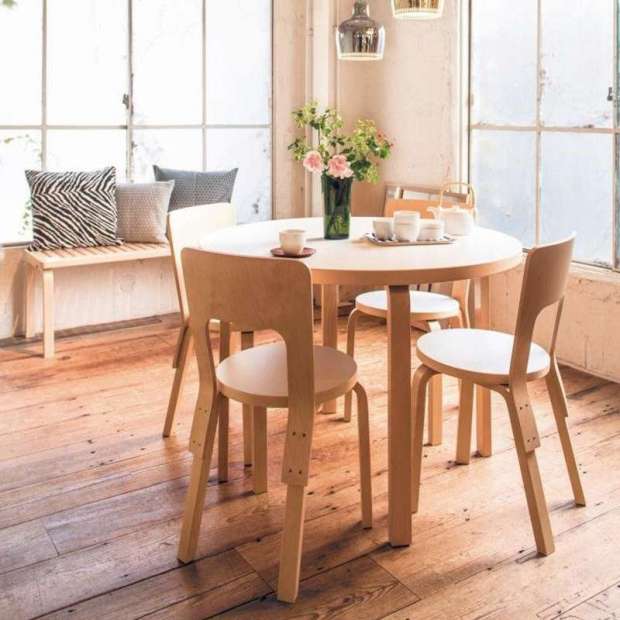 Alvar Aalto designed this elegant, functional table in 1935 for the Viipuri library. The typical L-shaped legs are made out of bend birch wood. With this innovative technique, Alvar Aalto made a sustainable construction that can be easily mounted with screws. At Designcollectors, you will find all different versions of this table, for the kitchen, living or bedroom, hall, etc. - the Table 90A with four legs and the Table 90B, 90C, 90D with three legs, in various heights. For the table surface (with various diameters: 100, 75, 60 and 48 cm), you have a choice of natural varnished birch wood, white laminate or black linoleum.
You can also order this table at Designcollectors in full black (black lacquered legs and edge band, black linoleum table top) or full white (white lacquered legs and edge band, white laminate top). Please contact us! 
Currently

90B Children's Table, Black linoleum, H:60cm

In Stock

For other configurations or specific requests about this product:

Did you know that it's possible to order any product from the brands
we represent though it's not currently available in our online store?
90B Children's Table, Black linoleum, H:60cm

Suits well with