Home
Albini Mini Desk, Zwart
Knoll
Albini Mini Desk, Zwart
designed by

Franco Albini
Knoll
Home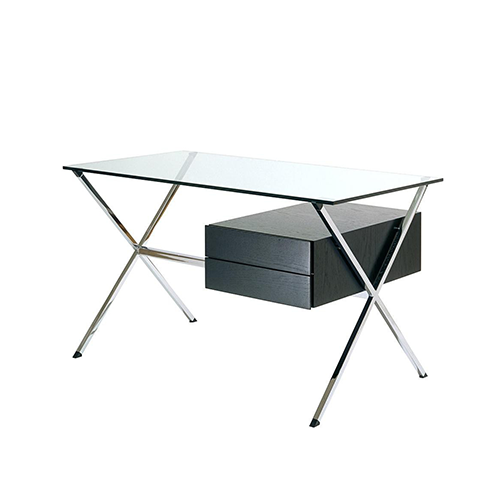 3509
2 900,00 € excl.VAT*
Franco Albini's bureau uit 1928 combineert glas, staal en hout met opvallende helderheid en balans. Een duidelijke demonstratie van Albini's rationalistische ontwerpfilosofie en minimalistische esthetiek, ontleent het ontwerp zijn aantrekkingskracht aan de eenvoud van de vorm en de viering van het materiaal, zonder overbodige versieringen.
Currently

Albini Mini Desk, Zwart

In Stock

For other configurations or specific requests about this product:

Did you know that it's possible to order any product from the brands
we represent though it's not currently available in our online store?