Home
CH338 Eettafel (tot 4 inlegbladen), Oiled walnut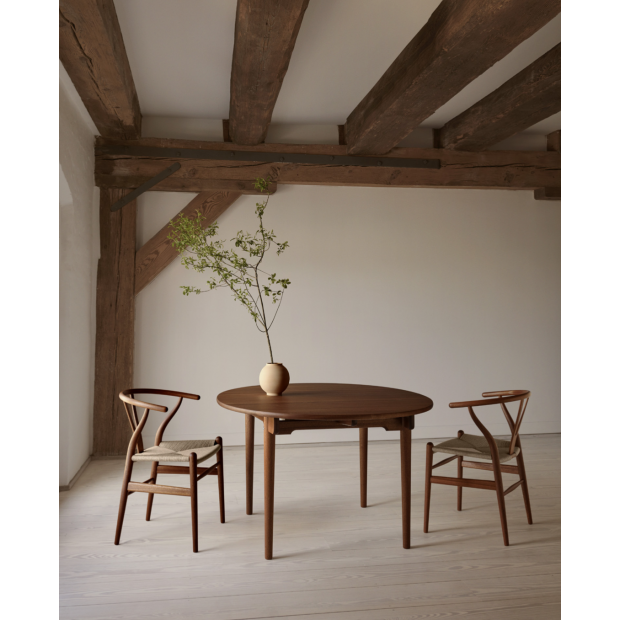 7358.01
6 081,00 € excl.VAT*
Met de eettafels CH337 / CH338 / CH339 heeft Hans Wegner een collectie gecreëerd voor diverse behoeften in allerlei ruimtes. De tafels zijn verkrijgbaar in verschillende afmetingen en je kunt ze door middel van verlengstukken makkelijk aanpassen aan elke gelegenheid. Het basisontwerp, gekenmerkt door zijn organische, geometrische vormen en piekfijne details, heeft een ellipsvormig tafelblad en afgeronde poten die elegant versmallen naar de vloer toe. De natuurlijke variaties in het massief houten tafelblad maken elke tafel uniek en karakteristiek. Afmetingen: CH337 (140 cm) / CH338 (200 cm) / CH339 (240 cm). De inlegbladen om de tafel te verlengen worden apart verkocht. 
Currently

CH338 Eettafel (tot 4 inlegbladen), Oiled walnut

In Stock

For other configurations or specific requests about this product:

Did you know that it's possible to order any product from the brands
we represent though it's not currently available in our online store?