Home
CH23 Dining chair Limited Edition, Falu Red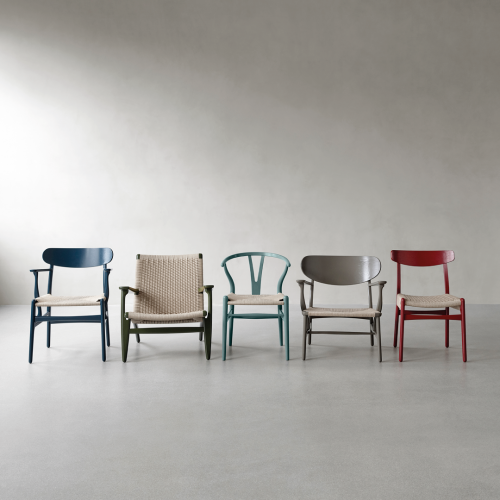 1013.98
838,00 € excl.VAT*
De CH23 eetkamerstoel van Hans J. Wegner, die voor het eerst werd geïntroduceerd in 1950, getuigt met zijn strakke, organische contouren en verfijnde vormgeving van zijn unieke ontwerpbenadering en inzichtelijk vakmanschap. Om Hans J. Wegner's blijvende nalatenschap en meer dan 70 jaar samenwerking met Carl Hansen & Søn te vieren, heeft de veelgeprezen ontwerper Ilse Crawford een nieuw kleurenpalet ontwikkeld voor een limited-edition release van dit blijvende ontwerp.
Currently

CH23 Dining chair Limited Edition, Falu Red

In Stock

For other configurations or specific requests about this product:

Did you know that it's possible to order any product from the brands
we represent though it's not currently available in our online store?