Home
Floor Lamp A805 Staande Lamp, Polished Brass
Artek
Floor Lamp A805 Staande Lamp, Polished Brass
designed by

Alvar Aalto
Artek
Home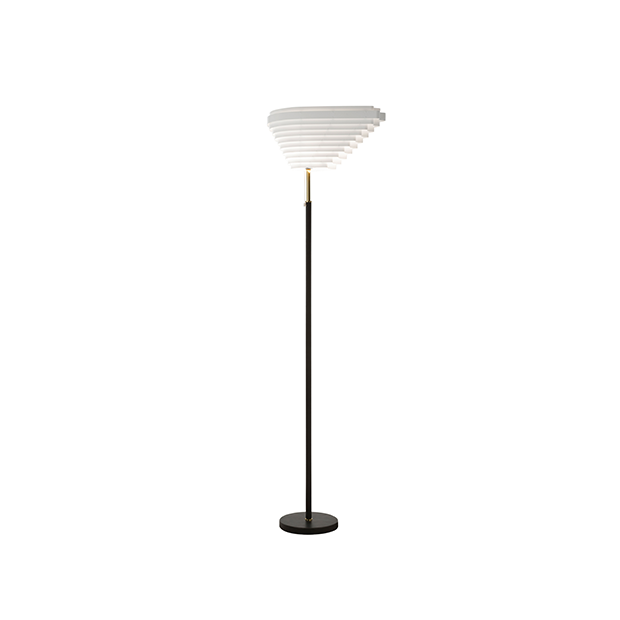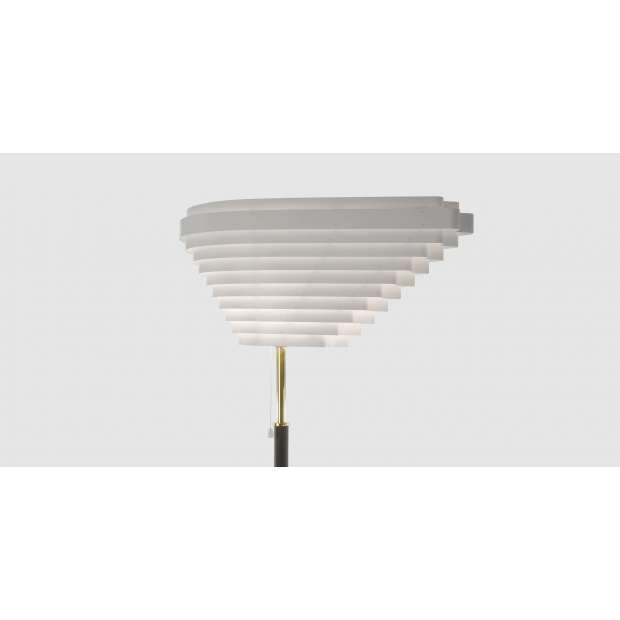 Bewonder de vorm van deze staande lamp en je weet waarom zijn bijnaam 'Angel Wing' is. De Artek A805 vloerlamp heeft een unieke kap gemaakt van dunne, wit gelakte metalen strips die het licht mooi egaal verspreiden. De zwart lederen afwerking van voet en standaard zorgt voor een super stijlvolle toets.
Handgedraaide, wit gelakte metalen lamellen. Kap, voet en standaard bekleed met zwart leer, zwarte kunststof kabel van 2,5 m, bovendeel gepolijst of vernikkeld messing.
20W, E27 (tl) - 100W, E27 (gloeilamp)
Currently

In Stock

For other configurations or specific requests about this product:

Did you know that it's possible to order any product from the brands
we represent though it's not currently available in our online store?
Suits well with