Home
Eames Plastic Chair DSW Chaise sans rembourrage - ocean - end of life
Vitra
Eames Plastic Chair DSW Chaise sans rembourrage - ocean - end of life
designed by

Charles & Ray Eames
Vitra
Accueil
Sur cette confortable chaise, les longs repas deviennent un vrai plaisir. La chaise Eames Plastic Side Chair est le fruit d'une collaboration avec Zenith Plastics dans le cadre du concours Low Cost Furniture Design organisé par le Museum of Modern Art de New York. Il s'agit de la toute première chaise en plastique fabriquée industriellement. Grâce à la coque d'assise organique, vous bénéficiez d'un confort de qualité supérieure. Vous avez le choix entre plusieurs couleurs et chevalets (DSR = Dining Height Side Chair Rod Base, DSW = Dining Height Side Chair Wood, DSX = Dining Height Side Chair X-Base). En 2015, Vitra a adapté la géométrie et la hauteur d'assise des chaises Eames Plastic Chair aux exigences d'aujourd'hui et a également élargi la sélection de couleurs avec six nouvelles nuances.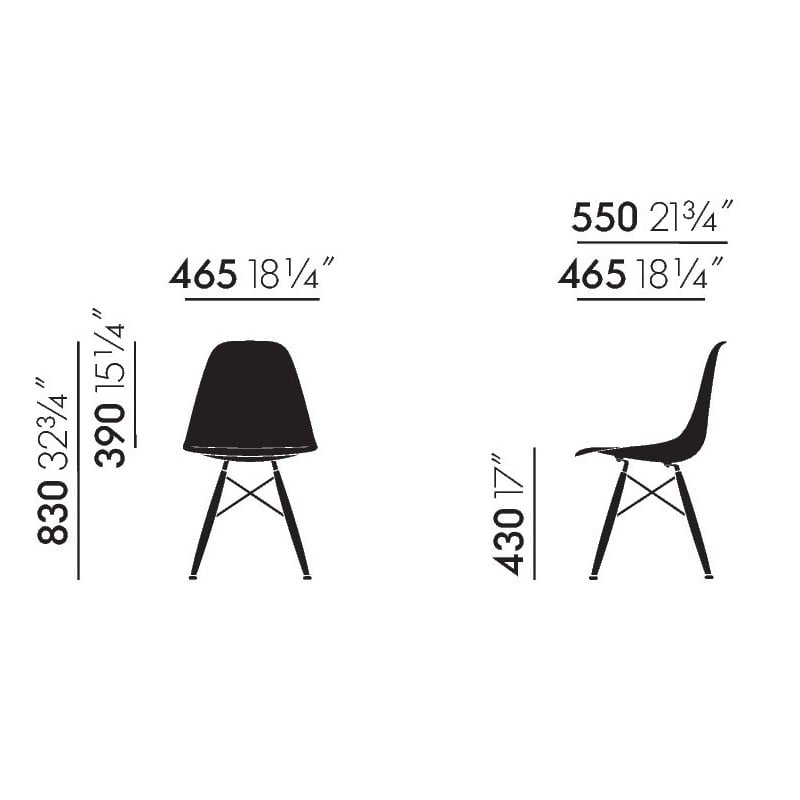 Currently

In Stock

For other configurations or specific requests about this product:

Did you know that it's possible to order any product from the brands
we represent though it's not currently available in our online store?