La chaise longue BM5568 fait partie de la Deck Chair Series, que Børge Mogensen a conçue pour son propre balcon dans les années 1960. La série de bois polyvalente et fonctionnelle a été réinventée en teck durable, certifié FSC®, qui résiste à tous les climats. La collection se compose de meubles d'extérieur confortables et peu encombrants, faciles à déplacer. Lorsque vous ne les utilisez pas, vous pouvez plier les articles et les accrocher à un support mural : pratique et décoratif. 
Le teck non traité, certifié FSC®, est très résistant à toutes sortes de conditions climatiques. Il vieillira magnifiquement avec le temps. Une caractéristique qui revient dans toute la collection est l'arrondi des bords du cadre, un détail typique de Mogensen, et la distance identique entre les vis en acier visibles. Le mobilier convient également à une utilisation à l'intérieur.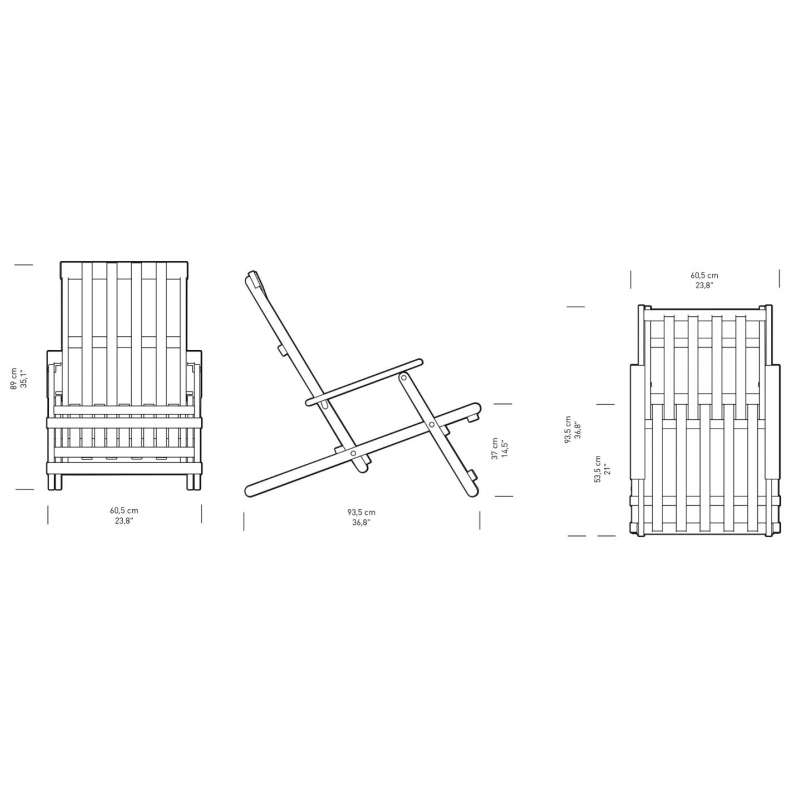 Currently

In Stock

For other configurations or specific requests about this product:

Did you know that it's possible to order any product from the brands
we represent though it's not currently available in our online store?