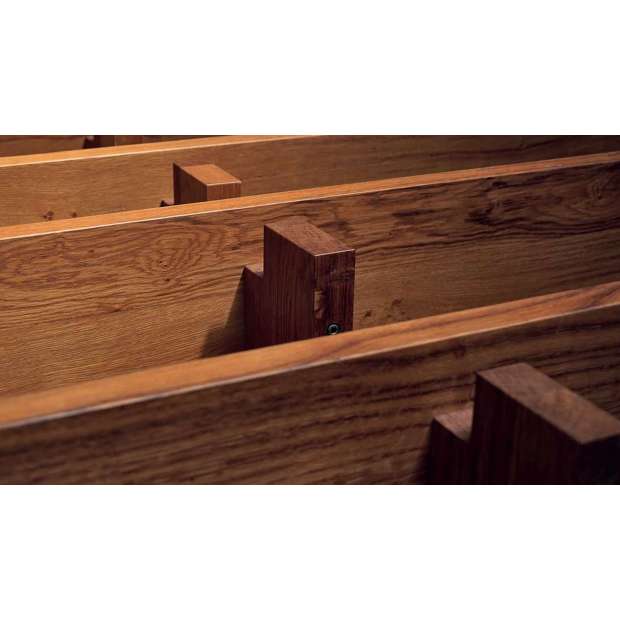 13207.15
10 915,00 € excl.VAT*
In 1967, at the Salon des Arts Ménagers, Pierre Chapo presented new creations and exhibited the B 17 shelf for the first time. Fixed to the wall, B 17 frees up a considerable amount of floor space. The shelf, whose presence is surprisingly discreet and elegant, is available in several versions, with varying lengths and heights. The harmony of the lines between the uprights and the shelves (in 50 mm sections) is accentuated by the originality of the support system.
Usually, the supports, as their name indicates, support the shelves of a piece of furniture or the protrusions of a building. Pierre Chapo, without taking into account this universal rule, decided to model a support which is fixed by interlocking with the upright, thus allowing the shelf to be fixed under its support and ensuring a solid hold. Through a balance of forces and gravity, the more weight the shelf receives, the better its components fit into the upright.
Type of wood: elmwood.
Currently

B17B Library (medium)

In Stock

For other configurations or specific requests about this product:

Did you know that it's possible to order any product from the brands
we represent though it's not currently available in our online store?