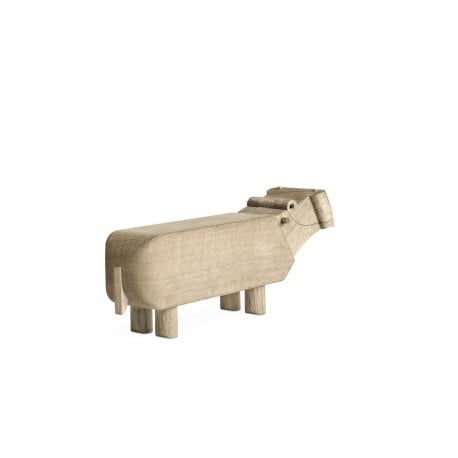 The wooden figurine Hippo was born in 1955 as a fun desktop item for managing pencils. Kay Bojesen's imaginative family of wooden toys has a very special appeal for both children and adults. The perfect gift for christenings, birthdays, school leavers, anniversaries and weddings. A classic and a dear friend for life – from being a popular toy in the playroom to a much-loved design icon in a future home.
Material: Oak
Height: 10.5 cm
Please note: Wipe with a dry cloth
Currently

In Stock

For other configurations or specific requests about this product:

Did you know that it's possible to order any product from the brands
we represent though it's not currently available in our online store?