Home
Kuru ceramic bowl 160 x 140 mm beige
Iittala
Kuru ceramic bowl 160 x 140 mm beige
designed by

Philippe Malouin
Iittala
Home
-10%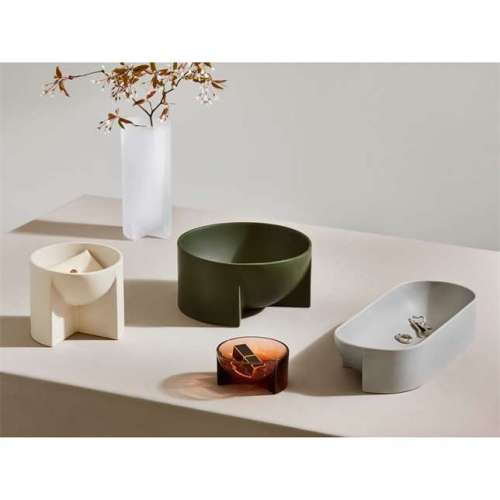 104.8949
86,69 € excl.VAT*
Iittala's new Kuru collection from international designer Philip Malouin features distinct, sculptural pieces that provide highly functional storage solutions to declutter any interior. Now one can organize and display personal belongings in a way that brings simplicity, calm and tranquility to any interior. Kuru pieces showcase clean, geometric design that work harmoniously with other objects or look striking on their own. The Kuru handmade beige ceramic bowl is perfect for organizing and displaying everyday items like keys, coins and jewelry. A stylish open storage solution that fits any interior. Great gift.
Currently

Kuru ceramic bowl 160 x 140 mm beige

In Stock

For other configurations or specific requests about this product:

Did you know that it's possible to order any product from the brands
we represent though it's not currently available in our online store?